Food for the Soul – Police… in other countries, other shows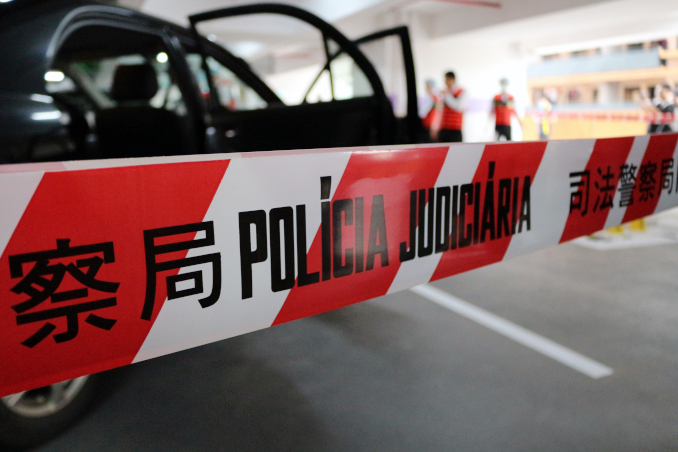 By Nina Heyn – Your Culture Scout
A lot of us are still stuck at home, often unable to travel or work. To alleviate boredom, many media outlets recommend shows to watch, but these recommendations usually focus on American TV shows. So, here is a different list. Instead of watching traditonal U.S. cop shows, full of shootouts and dead-serious villains but rarely containing any truthful police encounters with the population, you could check out some crime puzzles from other countries. Here are some binge-worthy crime shows that concentrate on psychological truth and interesting visuals rather than on the amount of gunfire used. Please note that foreign TV shows often have very uninspiring trailers, but the shows themselves are much better than the trailers that promote them.
INSPECTOR MONTALBANO (ITALY, 1999-)
An absolute gem of TV shows, crime stories, and Italian filmmaking, Inspector Montalbano is based on famous crime novels by Andrea Camilleri, who wrote several dozen books, starting his celebrated series at the advanced age of 69. The protagonist, police inspector Montalbano, works in the fictional town of Vigàta on the southern coast of Sicily. In Montalbano's world, the women are gorgeous, crime is complex, and a good plate of pasta is worth any sacrifice. The novels provided an opportunity for Camilleri to make comments on Italy's social problems (rampant corruption, mafia, immigration) and to present the real lifestyle of Sicily well beyond any tourist insights. The TV show has been very faithful to Camilleri's world, additionally offering incredible vistas of the Sicilian landscape, unimpeded views of Italian baroque architecture, and views of the Mediterranean sea. The show's director very deliberately cleared all the streets of cars, pedestrians, and street sellers to create a pristine world of pure Italian architecture and unmarred city views. If you want to see sun-drenched panoramas of southern Europe in a witty and engaging dip into Italian culture, seek no further.
YOUNG MONTALBANO (ITALY 2012, 2015)
The character of Montalbano was so beloved by Italian and European fans that a spin-off of the same character's younger incarnation was produced.Commissario Montalbano is played here by a younger actor who looks like an Armani model (with hand-sewn clothes to match). This series offers the origin stories to all the main characters, while still providing complex crime puzzles to ponder in an eye-popping travelogue of the most picturesque spots in the town of Ragusa and around southern Sicily. For the fans of the original show, this series provides another trip into Montalbano's world. Both shows and Camilleri's original novels are so popular that travel agencies actually offer vacation travel packages into "Montalbano's country."
GIRI/HAJI (JAPAN, 2019-)
It's technically a Yakuza story of a Tokyo cop whose gangster brother escapes retribution to London, but it is the masterful mix of the most unexpected elements that makes the show fresh and original. Giri means duty and haji means shame—and these are the two powerful motivators for all the disparate characters in the story. The cop is bound by duty to pursue his no-good brother, but he lives with the shame of failing both his bosses and his family. The gangster is bound by duty to his Yakuza family, but he lives with the shame of failing his blood-relatives. The psychological complexities are interwoven with throbbing violence and non-stop action on two continents.
VIENNA'S BLOOD (AUSTRIA, 2019-)
If you miss not having new episodes of Sherlock Holmes the TV show, this one is for you. The writer, Steve Thomson, is currently working on a series called Leonardo (yes, about da Vinci), so it's uncertain whether future seasons will happen. Set in 1900s Vienna, crime puzzles are being solved by the unlikely detecting duo of an unappreciated police inspector (Austrian actor Jürgen Maurer) and a young student of Sigmund Freud (British actor Matthew Beard) whose theories of psychology are too new to be even acceptable. The set design and costumes recreate the fin-de siècle era with meticulous and delightful detail—you feel transported to the last years of the Austrian-Hungarian empire. The show's title refers to the German name for Strauss' famous composition known generally as the Vienna Waltz.
ENDEAVOUR (UK 2012-)
First, there was the (very) long-running British show Inspector Morse (1987-2000). The central character played by John Thaw was based on Colin Dexter novels about a smart police detective working in Oxford, a town dominated by the venerable university, but in these stories also full of complicated crime mysteries. An origin series Endeavour started in 2012, starring Shaun Evans as a young Morse who already loves tragic operas (the detective is an opera buff, and the show is full of great classical music) but who is still learning his paces as a newly minted detective in the 1960s. While the original series may feel a bit dated, this new show, even if it is a period drama, has the current psychology and sophistication. The mysteries are smart, Morse is as perspicacious as Sherlock Holmes, and mid-century England is recreated down to smallest detail. It's like watching The Crown but with a murder or two once in a while.
MURDER AT THE LAKE (AUSTRIA/GERMANY 2014-)
Lastly, this is a recommendation dedicated to subscribers who were planning to attend the Solari Hang 2020 at Lake Constance on the border of Germany, Austria, and Switzerland. The Hang had to be postponed and, until the coronavirus subsides, we can only virtually visit these incredible locations. There is actually a TV show filmed entirely on location at Lake Constance (Bodensee). This German-language show is set in Lindau and Bregenz (the exact locations of the Solari Hang event), and it celebrates that region's history and landscapes. It's a crime show pairing an Austrian female policewoman with a male police inspector from Germany. Together, they solve complicated crimes that take place among inhabitants of the lake edges in both countries. This co-production is quite popular in Europe (6 seasons and still ongoing). The pace of this show is fairly slow, but the locations of Bodensee are spectacular.