Food for the Soul:  Oscar movie season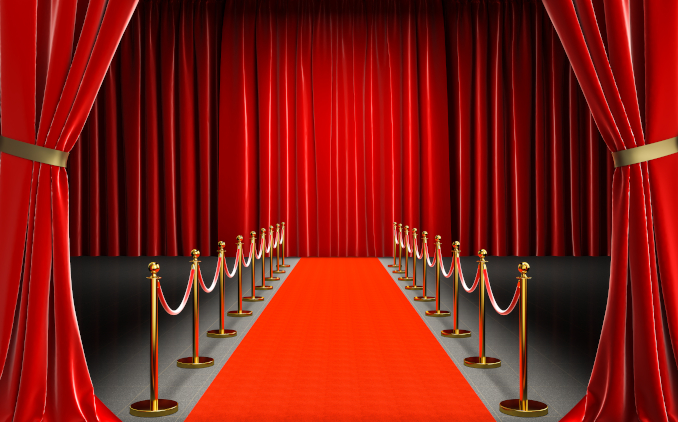 By Nina Heyn – Your Culture Scout
The Oscar season in Hollywood is like the Baltic sea after a storm, when crumbs of precious amber are churned up to the surface. Various movies that would perhaps go unnoticed at any other time are being re-released and submitted by their producers. That's how you can discover cinematic gems, of all genres, that might have a hard time reaching an audience through a theatrical release. The domestic theatrical box office in the U.S. in 2021 was down 61% from previous years, and it certainly seems likely to stay depressed for many months to come. The hunger for new entertainment is being satisfied mainly through streaming. The movie theater exception is action blockbusters like the newly released Spider-Man: No Way Home—which already has garnered over $880 million in worldwide box office—but dramas and documentaries are still mostly finding their audiences as home entertainment.
Oscar season contenders rarely include movies that would soothe an anxious soul. Documentaries often feel like drawn-out coverage from news headlines, while many of the feature films competing for this year's nominations are simply too depressing to qualify for this column. Though Academy voting for nominees has barely begun, there are already signs that movies like Coda, Dune, Being the Ricardos, and King Richard will find favor, precisely because Academy members are as tired of relentless bad news as the world's audiences are. I have selected a handful of new entries that are more palatable. These crowd-pleasers are either already out on streaming platforms or will soon be available. By the way, category descriptions below are my own, not the actual voting categories.
I'M YOUR MAN (Category: Romantic Comedy)
Delightful actor Dan Stevens, who played estate heir Matthew Crawley in Downton Abbey, uses his acting charms in the difficult role of an AI robot. Stevens' acting chops are in overdrive since he has to speak fluent German (which he accomplishes perfectly) and convince the audience that being a robot does not mean being expressionless or mechanical. This German romantic comedy tells the story of a resigned scientist who is entering middle age without hope for either academic success or a meaningful relationship. When she is paired with an AI humanoid machine for an assessment of its abilities, she has no idea that this new "man" in her life will open her eyes to love, emotions, and a degree of understanding that she has never experienced in her relationship with humans. A charming comedy about undiscovered love and happiness.
BEING THE RICARDOS (Category: Biopic)
Nicole Kidman channels Lucille Ball, while Javier Bardem becomes Desi Arnaz in this vignette from the volatile relationship of the couple behind the iconic I Love Lucy TV show. Even if you were not a fan of the show (or are one of the millions of younger and/or international viewers who missed developing this allegiance), this is an entertaining in-depth look at the dynamics between two talented people whose creativity is cramped by the conventions of 1953 society and whose careers are endangered by McCarthy's witch hunt for Communists. Ball is accused of being one, while Arnaz needs to run circles around the network and advertising executives who oppose showing Lucy's pregnancy on air for reasons of "decency." Alan Sorkin, the modern master of social and political fast-talking dramas, directs this entertaining window into 1950s America.
THE LOST LEONARDO (Category: Art Documentary)
2019 was the year of 500th anniversary of Leonardo's passing which Food for the Soul website celebrated with several stories, including a reportage from the famous exhibition at the Louvre. Despite expectations, a much-awaited painting Salvator Mundi that sold at an auction for record $450 million just prior to the exhibition, was not displayed at the Louvre's show. Why this expectation was not met and what lies behind the discovery and authentication of this "last" Leonardo painting – these are the subjects of this fascinating documentary.
THE RESCUE (Category: Survival Documentary)
In 2018, the entire world followed the drama of a dozen Thai boys lost in a flooded, underground cave. With extraordinary, front-seat access to the daily rescue operations (a lot of footage is obtained from helmet cameras of divers, while some of it is subtly re-enacted), the filmmakers give us insights into the difficulties of the search but also into the unique mentality of underwater spelunkers. These are unique individuals whose success in this impossible operation was due to their extraordinary skills and personalities. A riveting and uplifting story.
FLEE (Category: Animated documentary, political drama)
On the evening news, the migrants coming off boats in the Mediterranean or trying to get into trucks across the English Channel are all anonymous to us. Of course, each of them has their individual reasons to be fleeing their country and their own family history—we just don't know what those reasons and histories are. One such history is told in the animated documentary Flee, in which an Afghani man, currently an academic lecturer, recollects his years of escaping further and further away from his country. Filmed by a Danish filmmaker, the animation format protects the anonymity of the subject, who could otherwise get deported, and allows a budget for telling a story that spans many years and many countries. In its unique artistic form, the movie resembles another animated documentary called Persepolis—a 2007 movie about a girl coming of age during the Iranian Revolution. The movie stands a good chance of being one of this year's Academy nominees, despite the unusual animation format.
THE HAND OF GOD (Category: Coming-of-age drama)
Because there are several coming-of-age dramas vying for awards this season (Licorice Pizza and The Tender Bar being the most prominent), The Hand of God might not win much, even though it is a brilliant piece of cinema directed with a sure hand by Italian Paolo Sorrentino, best known to global audiences as the director of The Young Pope and The New Pope TV series. If you ever liked old Italian movies (from Rossellini to Fellini and anything in between), this movie is for you. In Sorrentino's highly autobiographical story of a teenager who needs to grow up fast in 1980s Naples, the city is in the grip of frenzy surrounding the visit of soccer star Diego Maradona, and there is an undercurrent of crime perpetrated by both Mafia and local smugglers, but there are also the ordinary lives of ordinary Neapolitans grappling with issues of finding work, securing inheritance, and maintaining family relationships. All of this provides a multifaceted backdrop against which to juxtapose the boy's search for purpose in life—to his surprise, he discovers he might find it in moviemaking.
It is a wonderful movie and you do not even have to take my word for it. Robert DeNiro just posted his love letter to Sorrentino, praising the movie.