Food for the Soul:  Streaming … European Daily Life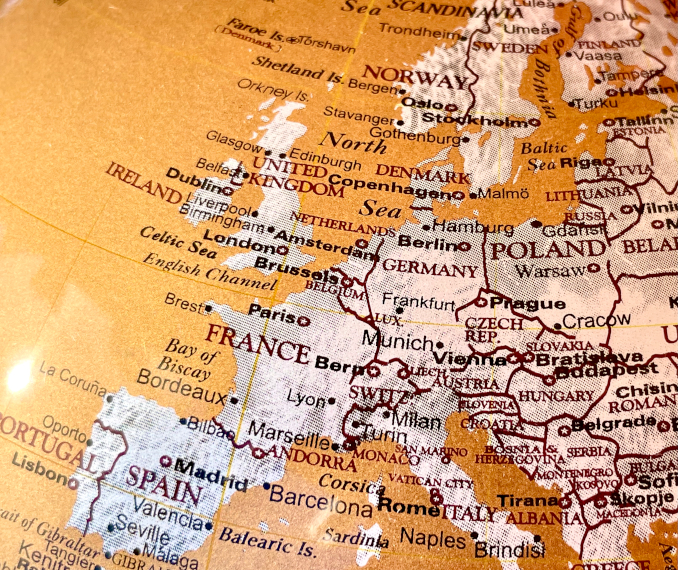 By Nina Heyn – Your Culture Scout
Colder autumn evenings are a perfect excuse for sitting in front of a smaller screen. There are hundreds of choices, from huge fantasy series like House of the Dragon (viewership for each episode numbers in the millions) to popular sci-fi or crime shows on major streaming services. Here are some smaller and quieter but interesting shows that you may have missed. They all take place in Europe (assuming that the U.K. is still part of that continent), and they show aspects of everyday life and problems that tourists never notice. You can glimpse in these shows how Europeans live, eat, work, and travel—much different from what is shown in glamorous but completely fictitious shows like Emily in Paris or Riviera.
SLOW HORSES (Apple TV, 2022-)
Novelist Mick Herron is a literary descendant of John Le Carré's genre of spy novels, which liked to reveal the inner workings of the British Secret Service from a disillusioned point of view. Herron's tales of espionage are written with an intelligence and originality that is usually lacking in the political action genre. Season One of the new series based on these books introduces a band of misfits dubbed "slow horses"—agents who have not been fired from the service, but who are lingering in a separate office doing menial statistical jobs as a punishment for various transgressions. Things speed up considerably when young and restless agent River Cartwright figures out that there is a major false-flag operation going on in England. As loyalties are called into question and the body count grows, watching the agency's "has-beens" get a leg up on their bright and mighty colleagues is very rewarding. The show is led by heavyweights of English acting: Gary Oldman stars as Jackson Lamb, the head of the "slow horses" unit who is pitted against Diana Taverner, an MI5 deputy general played with icy efficiency by Kristin Scott Thomas. A total of four seasons are planned, with the second one to be released in early January 2023.
MY BRILLIANT FRIEND (HBO MAX, 2018-)
This screen version of very famous novels by Italian writer Elena Ferrante (a pseudonym) describes several decades of life in the city of Naples, starting in the 1950s. The protagonists are two girls, Elena and Lila; both are from the poorest part of the city, but their paths start diverging as the girls grow up. We watch Neapolitan life, so different from life in northern parts of Italy, through the eyes of women who are struggling with abject poverty, the lure of the Mafia, and the almost unattainable goal of getting an education and decent jobs. HBO's screen adaptation is as masterful as the literary original. Three seasons have aired so far, with Season Four scheduled for March 2023.
THE FOX (AMAZON PRIME, 2021-)
The original title in German is Die Füchsin—meaning "She-Fox" (or "Vixen")—because it describes both the name of the female detective as well as her wily ways to obtain information. Anne Marie Fuchs lives quietly in a contemporary German town, but her roots are in the murky years of the East German police state when she was, partially against her will, an officer of the Stasi secret service. That past leaves her with a prison sentence on her record (making her unemployable) and numerous detective skills. The naïve enthusiasm of her young partner Yussuf turns out to be the best remedy for a woman who thought her life was over. Against the background of interesting crime puzzles, there is a picture of life in post-reunification Germany where the communist past still casts a long shadow.
HIGH WATER (NETFLIX, 2022-)
Based on true events in 1997, this limited series describes the flood of the century that took place in the western city of Wrocław in Poland. The $3.5 billion damage that put almost half of the city underwater could have been smaller if one of the villages had allowed the incoming flood waters to be diverted onto their fields. Their "not-in-my-backyard" refusal and the disastrous individual and community consequences are the theme of the series. The acting and production design are first-rate. It's a story about a real disaster and real problems that can happen anywhere on the globe right now.