Food for the Soul – Documentaries: How Artists Think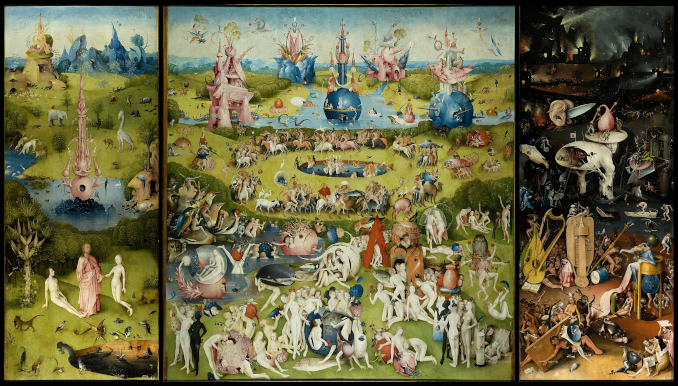 By Nina Heyn – Your Culture Scout
Full-length documentaries require what our consumption of entertainment media totally lacks these days—lots of time and patience. We watch short videos on social media and episodes of TV shows, or we check out news videos on our phones. A long, slow art documentary requires an investment of both time and an acceptance that it will take a while to learn something new and insightful about an intellectually demanding topic. But sometimes it is really rewarding.
We tend to enjoy the product of artists' creativity, but we pay less attention to the process. There are two documentaries that take a look at precisely that—the artistic process—exploring how an artist arrives at his creation, what techniques he uses, what inspires him, and what makes him different from his contemporaries in the field. Not every art documentary achieves those insights successfully, but these two feature-length movies do.
THE GLANCE OF MUSIC (ENNIO) (2021)
Even though the subject of this movie is a man who wrote music for 400 films, this is really a story about the creative process of a composer of classical music. Ennio Morricone is beloved by millions for his iconic scores for Sergio Leone's "spaghetti westerns," as well as the lyrical Cinema Paradiso, The Untouchables, and Bertolucci's 1900. He did not start in the movies, though. When he was a teenager and his father was ailing, his skill on the trumpet kept his family fed. Young Ennio may have played trumpet in the evenings, but he spent his daytimes studying composition at the music conservatory. By the time he was offered his first jobs creating film music in the early 1960s, Morricone had behind him a substantial period of experimentation and achievements in modern classical music. The 1950s were perhaps the golden age of 20th-century music, when numerous European composers were seeking a way to propel classical composition beyond Stravinsky and Schoenberg. Most of them failed, as evidenced by the low percentage of 20th-century music played at concert halls. Many composers eventually found a creative outlet in film music, but none of them more fruitfully than maestro Morricone.
To watch this documentary is to get a seat by a fountain of creativity. While Morricone himself and dozens of film directors, musicians, and composers explain the genesis of his extremely varied musical pieces, the most illuminating is to watch clips from some of the most famous movies that he scored. It is there that the composer's inexhaustible creativity comes to the fore. A film score by Morricone may be a simple Italian song, some ominous drumming, or a symphonic choral piece—there are so many genres, concepts, and musical ideas employed in adding something new to film narration. When in 2014 Quentin Tarantino approached Morricone for music for his "neo-western" The Hateful Eight, the composer scored the movie not as a series of musical cues and melodies, but as a symphony. Morricone's artistic road became a circle—he went back to his roots as a classical music composer.
Few documentaries provide so many moments of the best cinema and music as this one. The movie is directed by Giuseppe Tornatore, not only a master filmmaker himself (Everybody is Fine, Cinema Paradiso) but also a lifelong friend and collaborator of Morricone.
BOSCH: THE GARDEN OF DREAMS (2016)
This is a film that analyzes just one of Hieronymus Bosch's works: The Garden of Earthly Delights. The triptych is the pride and joy of the Prado Museum in Spain (which also possesses three other major Bosch works) and is one of the most recognized works of art of all times, to a certain extent because Bosch's surrealist imagination speaks particularly well to our modern sensibilities. The filmmakers present the modern reception of this work through commentaries by numerous artists, historians, and writers put in front of the painting to commune directly with Bosch's vision of the world. We get to see reactions by the soprano diva Renée Fleming, who detects the notes of a music score painted so faithfully by the artist 500 years ago that she is delighted to sing the melody looking at the painting. We hear from the Chinese master of modern art, Cai Guo-Qiang, who sees connections between his vision of the end of the world in his 2013 installation Falling Back to Earth and Bosch's animals ring in the central panel. Writers Salman Rushdie and Orhan Pamuk talk about their interpretations of the artwork, while art historians, painters, and conservation specialists point out various tiny scenes and their meaning or symbolism. All these comments provide deeper insight into both the painting and its enigmatic creator (we have very little information about Bosch's life, and few works have survived to our time).
The documentary is a leisurely stroll through Bosch's imagination—all these monsters devouring humans and humans frolicking with each other among structures and plants that are anything but "earthly." Even if we cannot discover more about Bosch's biography, the film helps us better understand why he painted at least some of his outlandish creations and how he went about building a composition that has been intriguing viewers for centuries.