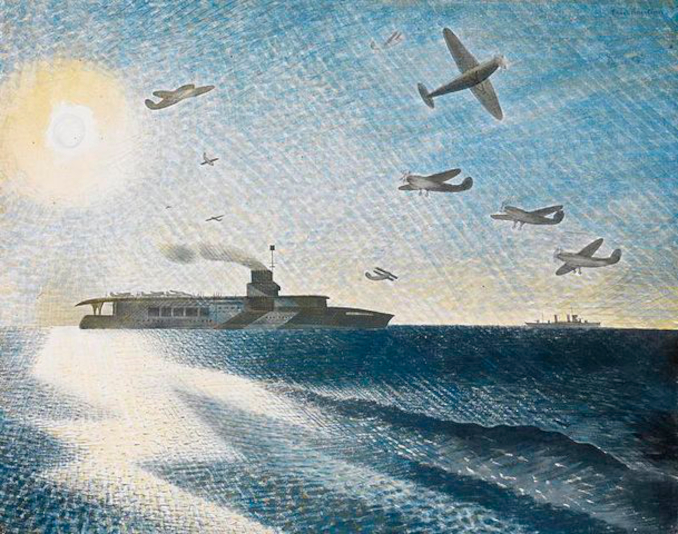 By Nina Heyn — Your Culture Scout
HILMA (2022; dir. Lasse Hallström)
Hilma af Klint (1862–1944) was a Swedish abstractionist painter who was largely ignored and certainly misunderstood by her contemporaries—family, art critics, friends, the public. It took decades after her death in 1944 for her paintings to be rediscovered in an attic by her descendants. The celebrated Swedish filmmaker Lasse Hallström (My Life as a Dog, The Cider House Rules) decided to fictionalize Hilma's life in a biographical film that examines both her personal relationships and her struggle to get the Victorian-era critics and public to understand her ultramodern art. Hallström's daughter Tora Hallström stars as the young Hilma, while Tora's real-life mother Lena Olin (The Unbearable Lightness of Being, Chocolat) takes over as Hilma later in life.
The storytelling in this movie is a bit uneven, and it could use more emphasis on how innovative Hilma's art was, but it is still a unique story of a woman who could have changed the course of art history had she received any recognition during her lifetime.
ERIC RAVILIOUS: DRAWN TO WAR (2022; dir. Margy Kinmonth)
First nourished and then destroyed by war, the English painter Eric Ravilious (1903–1942) was a very accomplished watercolorist who thrived in the interwar period as an artist in the great tradition of JMW Turner and Thomas Girtin. When WWII broke out, Ravilious was one of the first artists officially drafted by His Majesty's Government to document the war efforts and all aspects of the military activities. He spent a lot of time on warships that protected convoys going across the Atlantic; he painted the RAF bases and pilots; and he immortalized in his pictures British command posts, radio stations, and aerial defense posts. As his letters home attested, he flourished in those difficult field conditions. Documenting war is a dangerous occupation, however, and Ravilious perished in an aerial accident in 1942. His luminous watercolors remained mostly unknown until recently, when he was belatedly hailed as one of the most original and talented British artists. This new documentary fills a gap in the history of art, presenting a forgotten artist and tracing his artistic development from the stylized landscapes that he painted in the pre-war period to his fascination with the northern seas, which he discovered as a Navy officer during the war.
Both Hilma af Klint and Eric Ravilious are examples of 20th-century artists whose art slipped into obscurity after their passing but who are now being rediscovered and presented to large audiences through new films.