Food for the Soul: Oscar Contenders 2023 — Part 2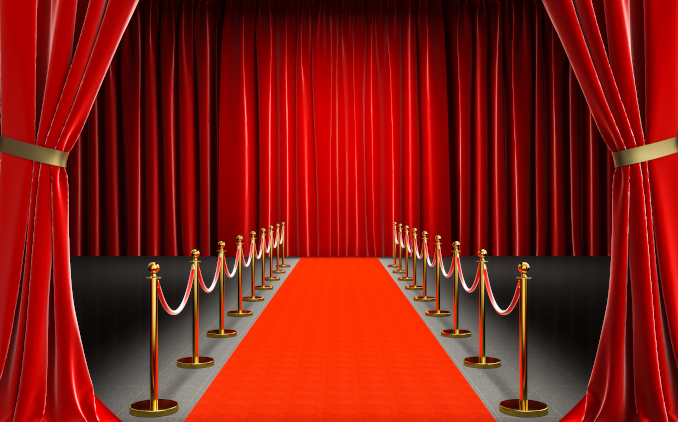 By Nina Heyn – Your Culture Scout
A few weeks ago, we highlighted a few early and interesting contenders for the Best Picture crown at the upcoming Academy Awards. Here we present the remaining candidates following the announcement of the nominations on Jan. 24.
EVERYTHING EVERYWHERE ALL AT ONCE
This movie is an outlier in many ways. The plot, if you can describe it as one, revolves around an Asian family who needs to file an amended tax return for their laundromat. Evelyn (Michelle Yeoh), her husband Waymond (Ke Huy Quan), and their grown-up daughter Joy (Stephanie Hsu) show up for an appointment with an inflexible IRS auditor named Deirdre (Jamie Lee Curtis). Other than the tautology of "inflexible IRS auditor," nothing in this description is ordinary. The family's "ordinary" life turns out to be one of many they lead in concurrent universes, as various characters, led by Deirdre who turns out to be a menacing creature from other realities. In accordance with the title, everything is indeed happening everywhere all at once.
The movie's sheer originality earned it not only the main nomination but also coveted Best Actor nominations for three female stars (Michelle Yeoh, Jamie Lee Curtis and Stephanie Hsu) as well as for Ke Huy Quan. The Academy is breaking some racial barriers with those numerous nominations of Asian actors. It is also a novelty for the voters to recognize a movie that is such a genre-mixing mind-bender in the vein of Eternal Sunshine of the Spotless Mind or perhaps Memento. The movie is connecting with both the industry voters and theatrical audiences, having already scored over $104M in worldwide grosses.
THE BANSHEES OF INISHERIN
Director Martin McDonagh returns to the two stars of his debut movie made in 2008. That black comedy, In Bruges, starred Colin Farrell and Brendan Gleeson as two Irish hitmen stuck in Belgium, hiding in a small town after a botched killing job. If that movie was dark and moody, The Banshees of Inisherin goes even further on the darkness scale. Farrell and Gleeson are buddies again in this tale set in 1923 on the fictional island of Inisherin in a remote part of Ireland. Padrais (Farrell) and Colm (Gleeson) had been pub-drinking buddies all their lives, but suddenly Colm refuses to talk to his friend. This bleak story of frenemies is a tale of Colm's fear of getting old, perhaps of dying, certainly of being forgotten—all told with alternating dark humor and despair. It's a perfect Oscar movie—brooding enough to remove any suspicion that it might be too commercial, but starring a popular, talented cast.
ELVIS
One of the more accessible Best Picture nominees, Elvis is foremost a biography of the "King of Rock n' Roll." However, since a lot of screen time and star power is devoted to Presley's manager Colonel Parker, the story goes beyond a purely biographical scope—it has a point of view. That view is that Elvis's life was elevated but then destroyed by Parker, a shady manipulator who managed to overwhelm and control a gullible young man from the wrong side of the tracks. Thanks to Parker, Elvis becomes an undisputed celebrity, but he is unable to shake off Parker's grip, partly due to his increasing dependence on mind-altering medications. A split finally happens, but way too late for the performer whose body and mind are not able to cope. Tom Hanks delivers a nuanced portrayal of Parker as a hustler who nevertheless has the great talent of a showman. Newcomer Austin Butler as Elvis delivers a mature performance, and he has justifiably been nominated for Best Actor in a Leading Role.
TRIANGLE OF SADNESS
Directed by Ruben Östlund, a Swedish director whose 2013 movie Force Majeure was an excellent dissection of how marital trust can shatter in seconds, this attempt to unmask hypocrisy and social fakery is unfortunately less successful. Triangle is sort of a remake of Gilligan's Island, introducing a bunch of people who get stranded on an island after their luxury yacht implodes. The motley crew includes a pair of glamorous social influencers, a leftist captain, a Russian oligarch, and a conservative older couple who turn out to be arms dealers. All of these, stirred and shaken during their sea disaster, represent various social ills of the bourgeois class. This kind of social criticism has been a very popular theme in European movies for decades, but Triangle somehow lacks the stiletto sharpness of Östlund's other movies.
WOMEN TALKING
Based on a novel of the same title, the story is set in an unspecified time and location (the book suggested the early 2000s in a Mennonite colony in Bolivia; the movie feels even less specific than that). It is, therefore, a universal tale about a group of women who have been deprived of education or freedom (social, sexual, or emotional). The title, Women Talking, suggests what happens—the women gather to decide if they should liberate themselves (by escaping) or stay and accept their sexual bondage. The women are talking among themselves—weighing in on their situation and solutions.
Below is the final list of Best Picture nominees for the 95th Academy Awards (the Awards ceremony takes place on March 12, 2023):
All Quiet on the Western Front — Malte Grunert, Producer
Avatar: The Way of Water — James Cameron and Jon Landau, Producers
The Banshees of Inisherin — Graham Broadbent, Pete Czernin, and Martin McDonagh, Producers
Elvis — Baz Luhrmann, Catherine Martin, Gail Berman, Patrick McCormick, and Schuyler Weiss, Producers
Everything Everywhere All at Once — Daniel Kwan, Daniel Scheinert, and Jonathan Wang, Producers
The Fabelmans — Kristie Macosko Krieger, Steven Spielberg, and Tony Kushner, Producers
Tár — Todd Field, Alexandra Milchan, and Scott Lambert, Producers
Top Gun: Maverick — Tom Cruise, Christopher McQuarrie, David Ellison, and Jerry Bruckheimer, Producers
Triangle of Sadness — Erik Hemmendorff and Philippe Bober, Producers
Women Talking — Dede Gardner, Jeremy Kleiner, and Frances McDormand, Producers