Food for the Soul: The Rossettis – an Exhibition at Tate Britain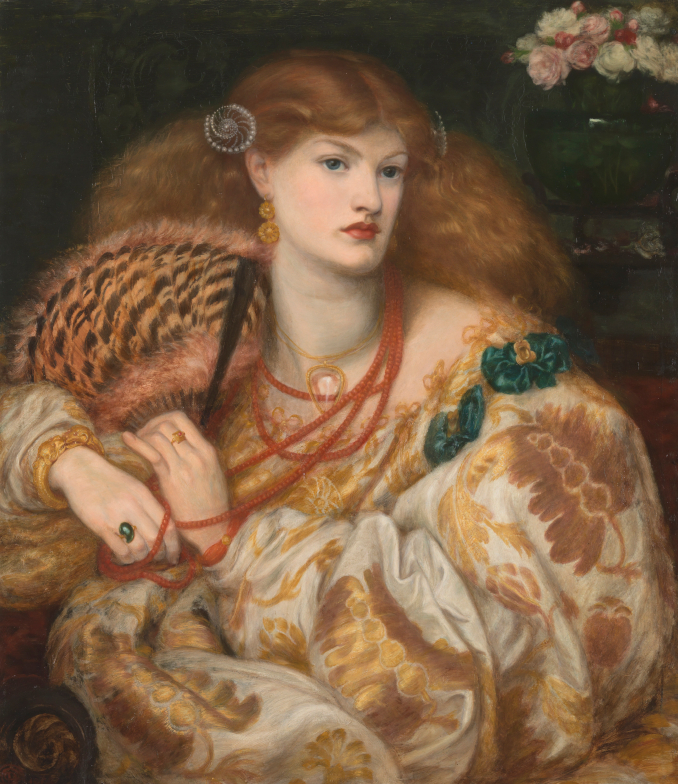 There are so many artworks in London museums that you can always find a substantial exhibition taking place, no matter when you visit. Such is the case now at Tate Britain—part of the national galleries of British art. The Rossettis is a show devoted principally to Dante Gabriel Rossetti (1828-1882) and his family, fellow artists, and muses. Gabriel (Dante was the name he adopted in adulthood, so we will just call him Gabriel here) was a poet, illustrator, and painter whose background in Italian literature fed the Pre-Raphaelite Brotherhood movement that he launched with a group of London intellectuals in 1848. The show is titled The Rossettis because Gabriel came from a family of artists and writers, and all his siblings wrote and drew from an early age. Their father, a political immigrant from Italy, became a professor of Italian at King's College, and he devoted his life to studying and popularizing Dante Alighieri's work. Gabriel's sister Christina was an accomplished poet, while his other siblings Maria and William Michael were also writers. And then there were, of course, Gabriel's lovers, some of whom he married, and all of whom modeled for his portraits of mythological and historical characters that he painted in the new style he co-invented.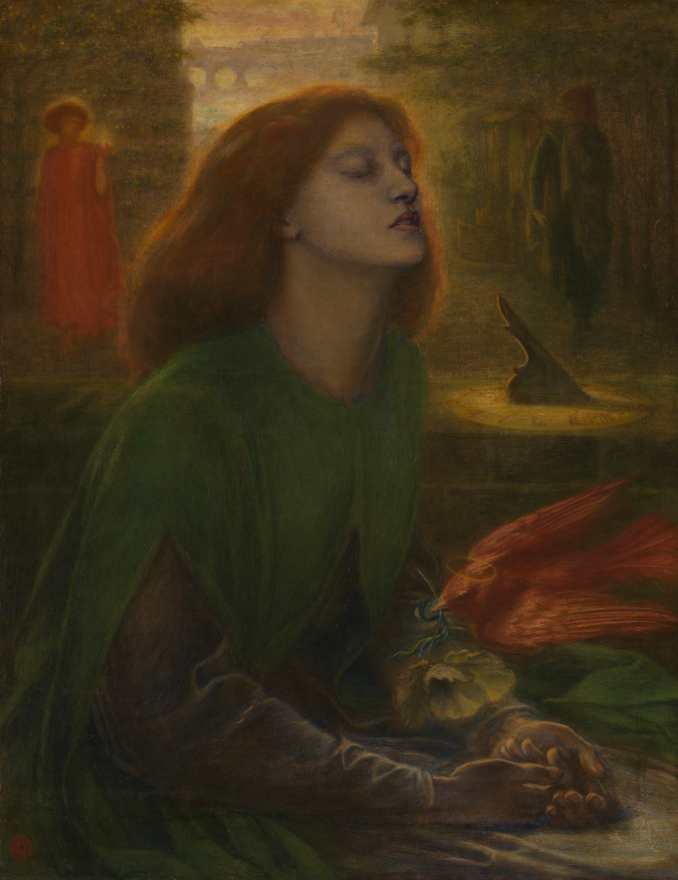 Gabriel's most famous love was Elizabeth Siddal, a young artist who became his lover, his artistic collaborator, and eventually his wife for two short years. Art fans would recognize her auburn hair and strong features from the Millais painting of Ophelia; famously, she posed for this picture for hours, getting sick from lying in a bathtub full of cooling water, subsequently leading her father to sue the painter for reimbursement of medical bills. The art might have been romantic, but Victorian life in London was a practical affair.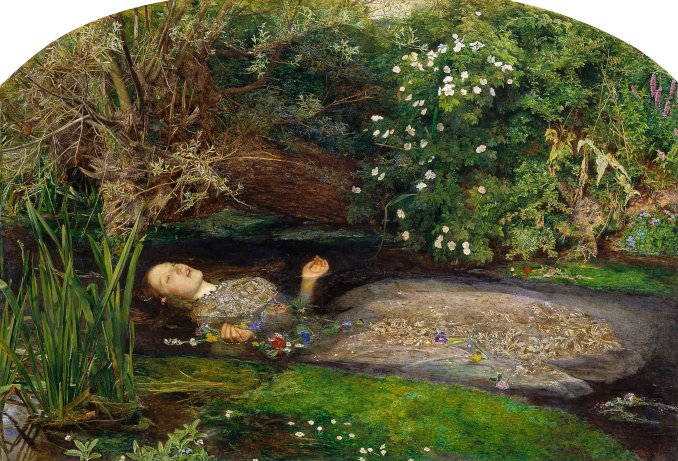 Elizabeth is featured in numerous paintings by Gabriel, but what is less known is that she was an accomplished artist herself.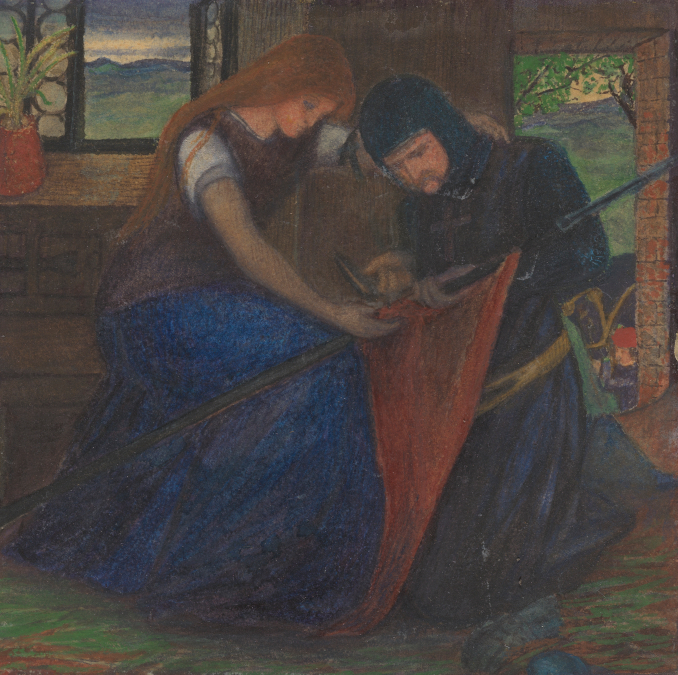 The exhibition brings out the point that despite a romantic version of her life that portrayed "Lizzie" as a melancholy and passive victim, she was in fact an independent young woman who created drawings and watercolors, with many of her ideas inspiring Gabriel's paintings. It was, however, her untimely death (she either committed suicide or simply overdosed on laudanum, a substance popular in Victorian England as a remedy for headaches and illnesses) that was both the source of the artist's grief and his artistic expression. The Beata Beatrix painting above features Elizabeth as Dante's Beatrice. Since he was already illustrating various episodes from Dante's poems, Elizabeth's tragic passing drew for him parallels with the Italian poet's loss of his beloved Beatrice and inspired him to create this painting.
Tate's show brought out works by Gabriel that feature all the other models who inspired him. Another auburn-haired beauty, Alexa Wilding, was the model for Monna Vanna, the artist's imaging of a character from Dante's La Vita Nuova, as well as for the painting called La Ghirlandata.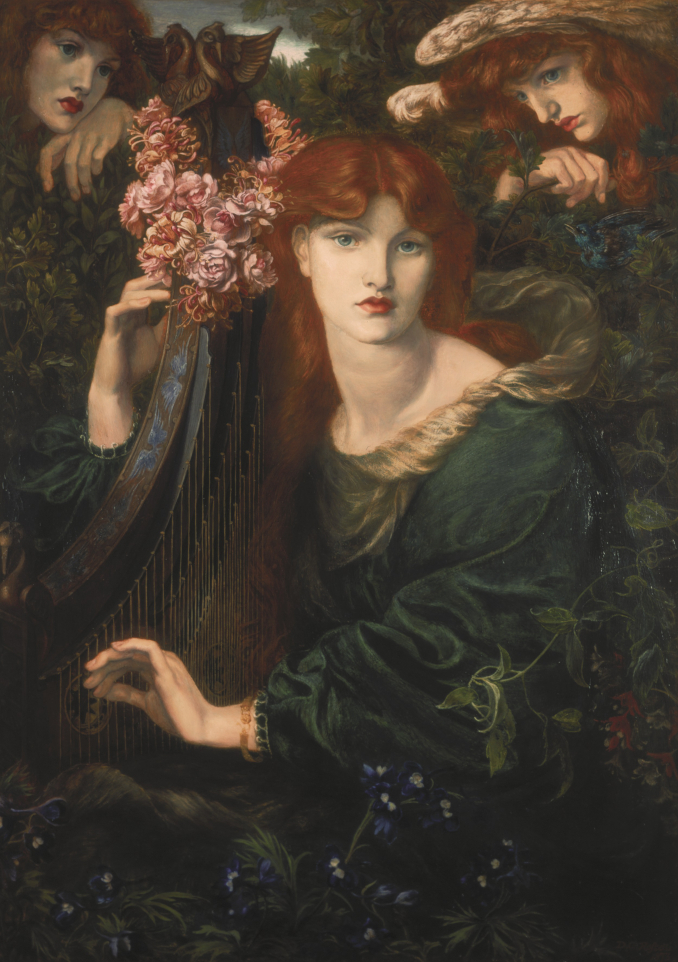 A different kind of beauty, the dark-haired Jane Burden, is the model associated with the last few years of Gabriel's life. Jane was Gabriel's friend and model; then she became the wife of William Morris—whose design company is synonymous with the British Arts and Crafts movement—and eventually, she became Gabriel's lover. The young Pre-Raphaelite artists of mid-19th-century London led complicated lives that we rarely associate with the moralistic and constraining Victorian culture, even though these two modes of society co-existed in London at the same time. In fact, Rossetti and his circle rebelled against historic and academic themes in painting, moralistic and realistic writings in literature, and the portrayal of women mostly as society ladies or cute peasant girls. Gabriel and his friend William Holman Hunt, with whom he co-founded the Pre-Raphaelite movement, both painted works that denounced the grim fate of women who found themselves seduced and abandoned or forced into prostitution by poverty. Gabriel's dramatic work called Found features such a woman, who is being dragged by a man off a sidewalk, with a symbolic lamb tied on a cart nearby.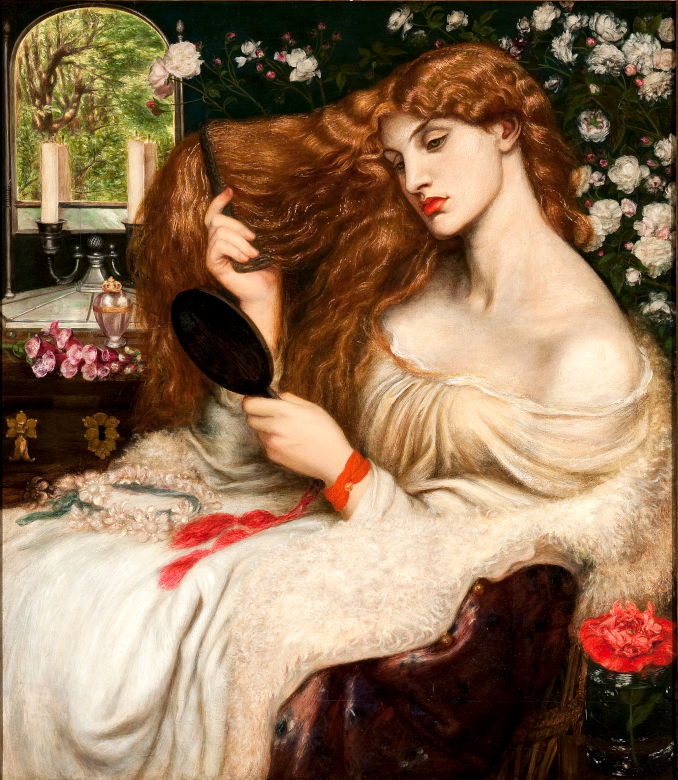 Daring subjects and a fascination with images of medieval chivalry and mythological themes—it all required a new kind of look. Thus, all of Rossetti's models, even taking into account his style that was so much inspired by Italian art of the 1400-1600 period, were decidedly "un-Victorian" and even "un-English" in their looks and presentation. Whereas the Victorian art of the mid-19th century featured aristocratic and society women in formal gowns and carefully arranged hair, Gabriel's paintings—both in his Pre-Raphaelite and later "Venetian" styles—featured a new kind of female model. Only some of them, like Elizabeth and Alexa, had flaming red hair, but all of them had flowing tresses, billowing gowns, and bold, brooding gazes.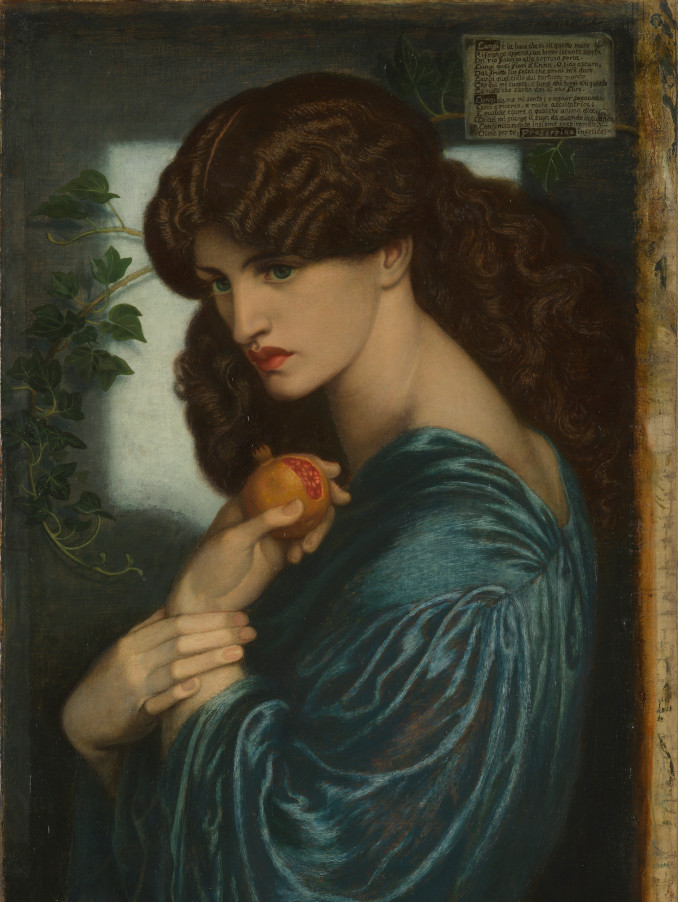 With the new art also came a new kind of patron. Frederick Leyland was a self-made man who came from a modest background but became wealthy running steamships across the Atlantic. Leyland's wealth was used to build palatial houses in Liverpool and London. His mansion at Princes' Gate in London contained a drawing room purposely built to display five of Rossetti's paintings, Including Proserpine above. This was new money (acquired through work and business acumen rather than inherited), and it was spent on depictions of mythology, literature, and Italian beauties rather than portraits of titled ancestors.
Today, these romantic images of melancholic-looking women in silky robes and with flowing auburn hair have been trivialized by merchandise, with magnets, tote bags, and scarves making Pre-Raphaelite images as common as van Gogh irises. It is good to have an exhibition that removes the film of commercialization from these emotional works of art.
The Rossettis at Tate Britain is an exhibition in London between April 6–Sept. 24, 2023.