Nina's Blog: London Exhibitions, Fall 2023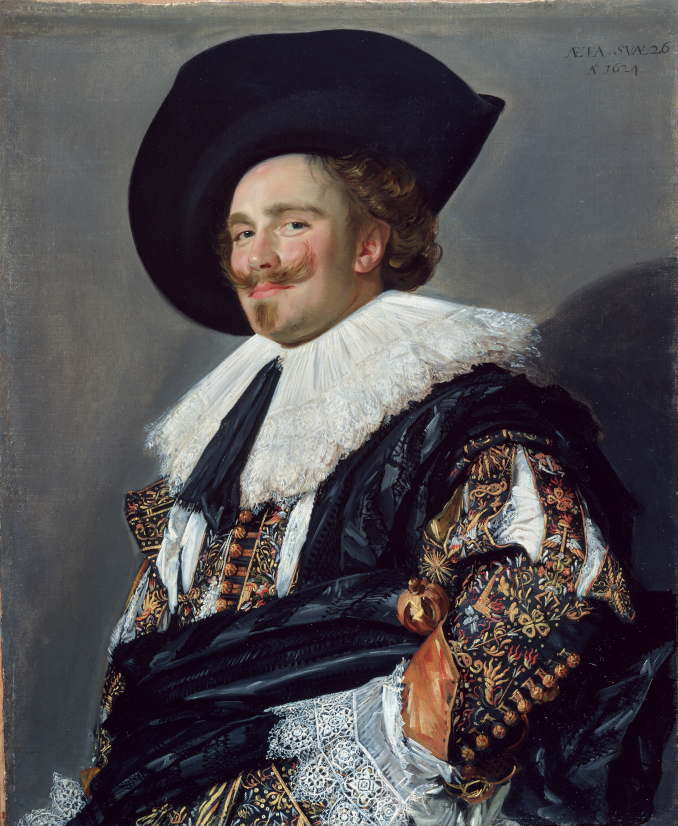 Daily life in London is a bit harder than before Brexit. Stores run out of eggs and fresh bread by lunchtime, metro trains sometimes shorten their runs due to lack of staff, and the prices of food are staggering. Culture, however, is not hurting. Any day in London, you can check out dozens of art exhibitions and shows. Here is a selection of three different exhibitions that could not be more different from each other, catering to any interest and taste imaginable.
The National Gallery has just opened a loan show entitled The Credit Suisse Exhibition: Frans Hals presenting over 50 works from collections at the Rijksmuseum and other Dutch museums, the Gemäldegalerie in Berlin, and several American galleries. Frans Hals (1582-1666), a portraitist from Haarlem, had an unmistakable style of energetic brushwork and vivid colors, as well as a predilection for smiling faces, which were rare in regular portraits (people would be shown smiling or laughing in genre scenes but not so much in portraiture). The exhibition brings together his most famous works, including The Laughing Cavalier (taken out for the first time from the nearby Wallace Collection).
The show will travel later to other countries and it runs as follows:
The National Gallery, London: September 30, 2023 – January 21, 2024
The Rijksmuseum, Amsterdam: February 16, 2024 – June 9, 2024
Gemäldegalerie, Berlin: July 12, 2024 – 3 November 3, 2024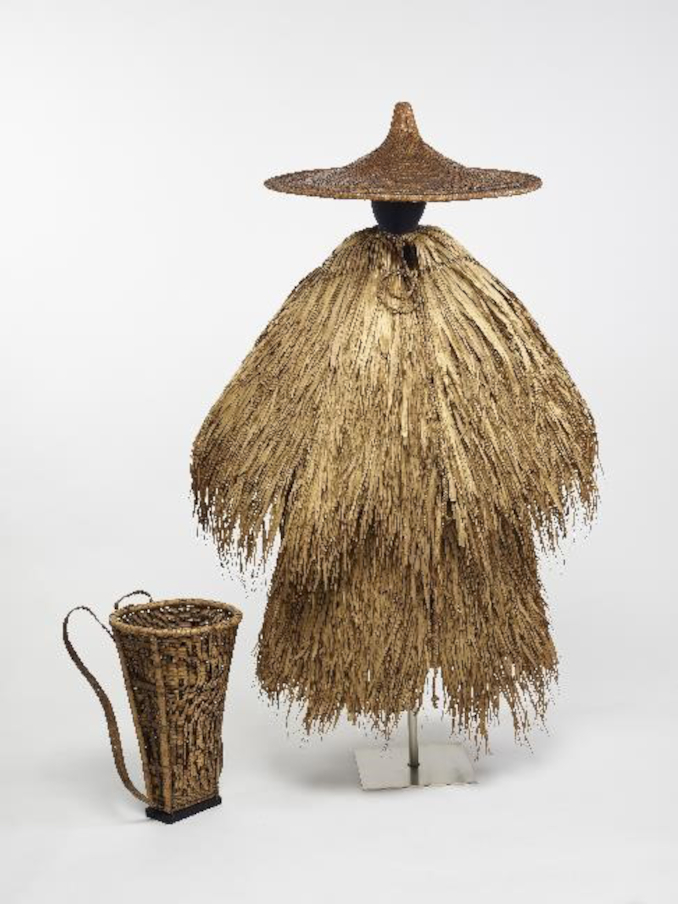 The British Museum just held a deeply researched show called China's Hidden Century 1792-1906, which was an interesting overview of the last hundred years of the Qing dynasty, the last one before the revolution of 1911. It focused on groups of people living at the time in the empire—courtiers, scholars, warriors, peasants, and others—through surviving artifacts such as maps, clothing, artworks, weaponry, letters, and written testimonials of the Chinese and Westerners, both merchants and army officers. Those hundred years included some of the most traumatic events in the history of modern China—the Opium Wars, the Boxer Uprising and ensuing foreign invasions, as well as the Taiping Rebellion, which shook the imperial power—illustrated in the exhibit through fascinating historical objects. For anyone interested in modern Chinese history, this was an excellent primer and a gathering of precious mementos of that period.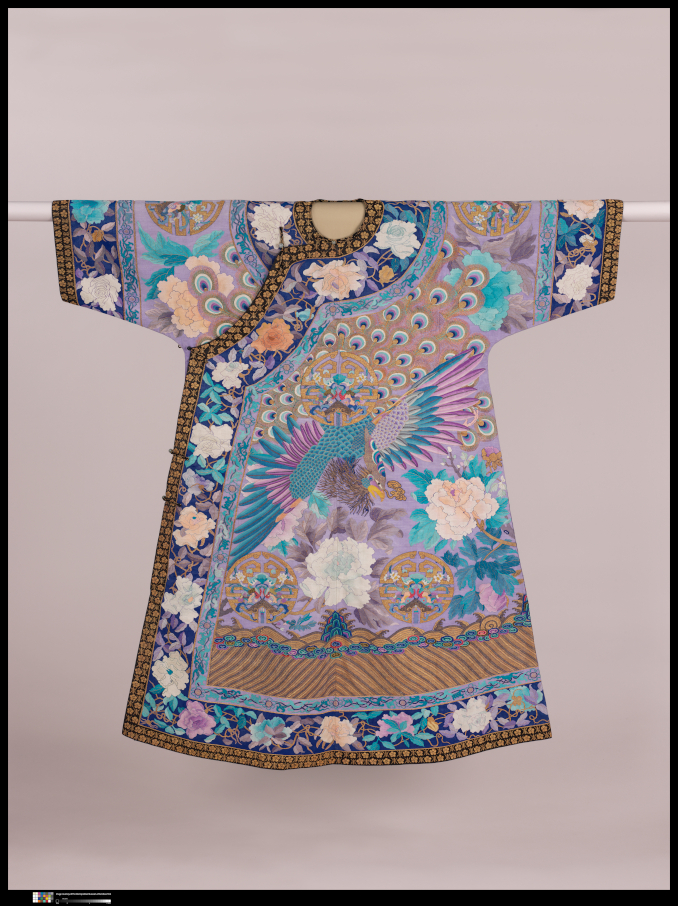 Portraits of Dogs: From Gainsborough to Hockney at the Wallace Collection (March 29 – October 15, 2023) was a charming showcase of images of man's best friend through artworks from this gallery and some other London sources.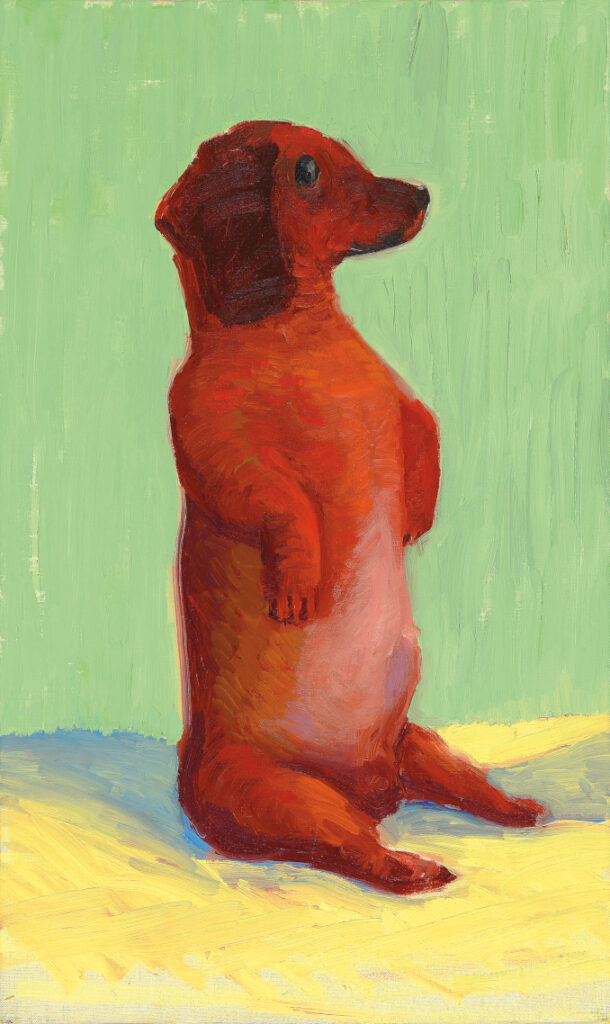 Dogs have graced countless British canvases, most often as traditional accessories in formal portraits of men posing in hunting attire. Women in portraits would hold flowers, children, books, gloves, kittens, and only occasionally small lapdogs. This exhibition, however, showcased portraits of dogs all by themselves. Rosa Bonheur's popular dog portrait in Brizo was featured next to pictures of dogs by John Constable, whose formal, life-size portraits of aristocrats would often include a brilliantly rendered canine companion. Dogs were also painted frequently by Edwin Landseer, an animalier who created the giant lion statues of London's Trafalgar Square and who came up with an iconic symbol of Scotland when he painted a majestic deer in The Monarch of the Glen. As Queen Victoria's favorite artist, he made portraits of her numerous pets, as well as mildly satirical narratives about animal and human nature, often featuring dogs, like the one below.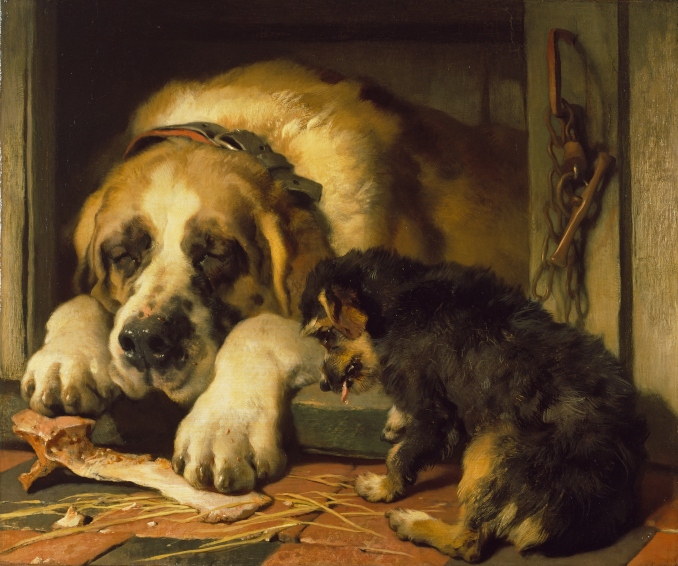 Dutch Baroque, Chinese imperial splendor, Victorian dogs—the variety of things to see in London at any given moment is enormous. In the week that I was checking out these shows, I also saw such exhibitions as Women's Stories at the National Gallery (more about it in a future post), fascinating research into art fakes put on at the nearby Courtauld Institute of Art, and a showcase on Joshua Reynolds, the founder of the Royal Academy of Arts. London may be less economically vibrant after Brexit, but culturally, it is still a mecca to visit any time.